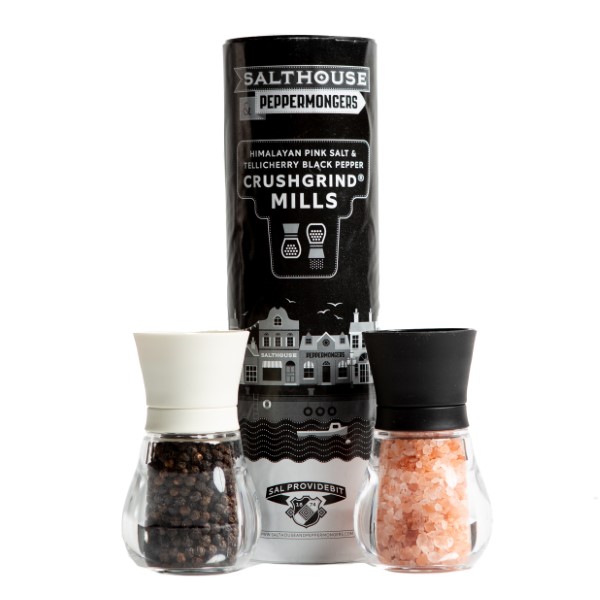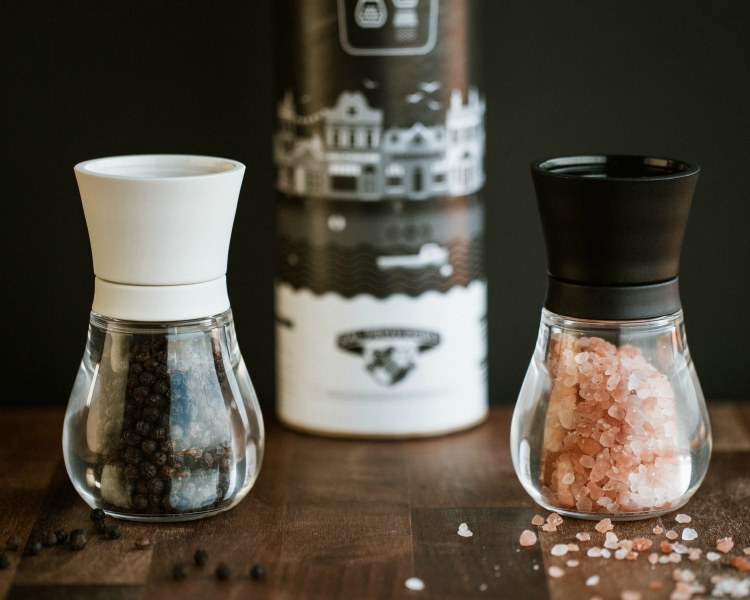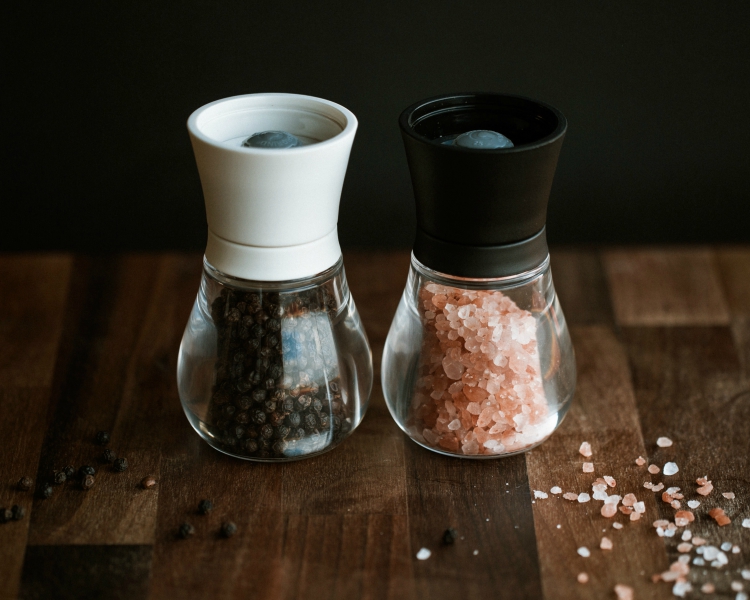 The Salthouse & Peppermongers Mills is the newest addition to our range, one which will be an essential in kitchens across the land!

Our state of the art 'CrushGrind®' mills produce a high-quality grind and contain Salthouse & Peppermongers very own Himalayan Pink Rock Salt and Tellicherry (TGSEB) Black Pepper.

Our specially designed grinders have the following features:
-  The robust and long-lasting ceramic 'CrushGrind®' mechanism ensures only salt & pepper is added to your dish
-  Suitable for everyday use in the harshest of kitchens
-  The inverted design reduces mess in the kitchen or at the table
-  Ensures that the product is both crushed and ground to release both aroma and flavour for maximum impact
-  Comes with a 25 year guarantee on the ceramic parts of the grinder

Himalayan Pink Rock Salt is one of the most multifunctional salts there is. Mined from the mountains of Pakistan, this natural salt was once an ancient sea which dried and became buried. Popular as a healthy alternative to processed salts, Himalayan salt contains a spectrum of over 75 natural elements, of which the iron gives it a pink hue.

Tellicherry Garbled Special Extra Bold (TGSEB) is the highest quality black pepper in the world. Only the largest 10% of peppercorns, measuring at least 4.75mm in diameter make the grade. Our organically grown TGSEB whole black pepper is hand-harvested and sun-dried in the hills of the Western Ghats, Kerala, India.


Pack Weight

650g

Country

Mixed

Producer

Salthouse & Peppermongers
Delivery Information
We try to send our orders the same or following day. It will take between 2 and 3 days to deliver. You'll receive a tracking number as soon as your goods are on the way if your package falls within the specified requirements.