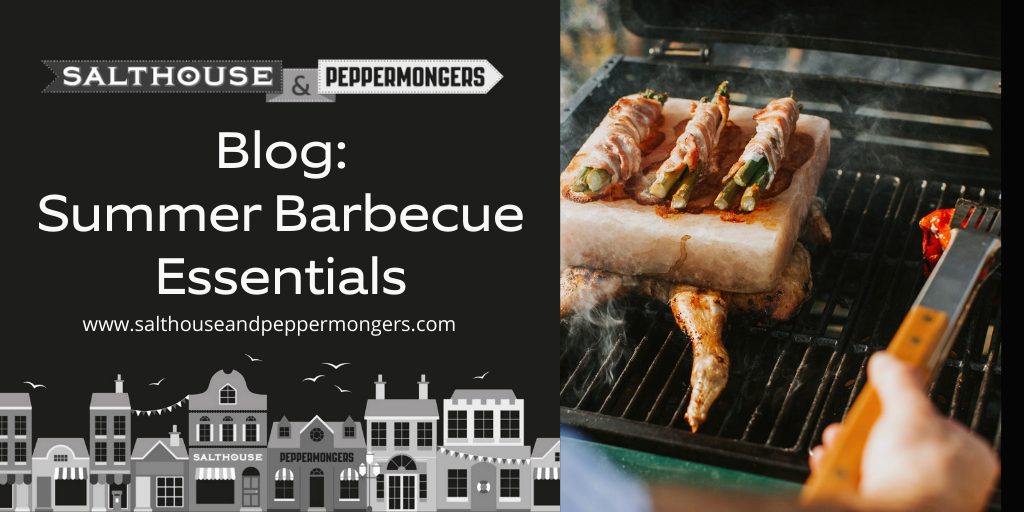 Posted by / July 18th 2021
Summer Barbecue Essentials 2021
We have everything you need for a bonzer barbecue this summer.

Himalayan Salt Block Deluxe Kit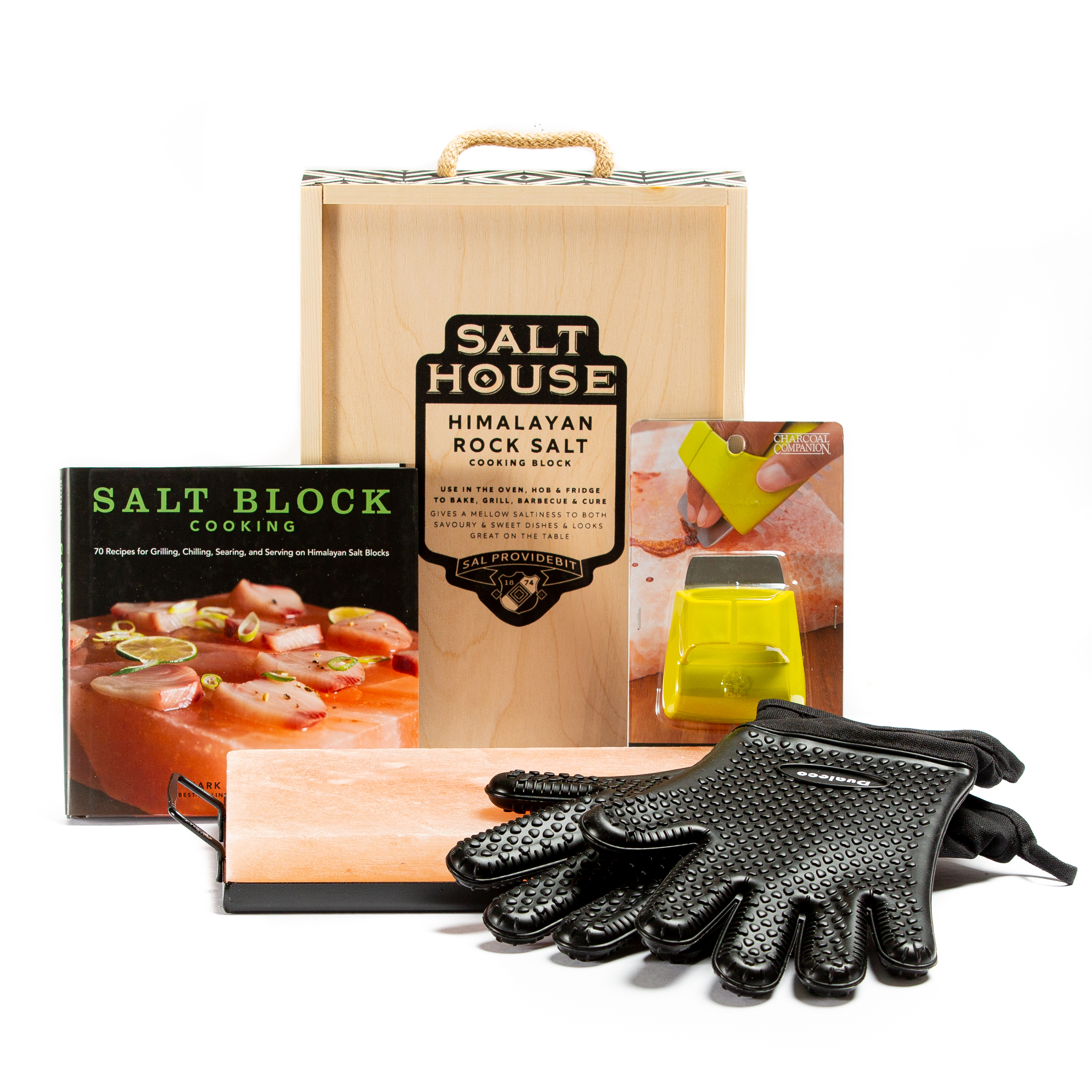 Everything you need to start Salt Block Cooking. Includes Rectangular Himalayan Salt Block (12x8x1.5 inches) with Presentation Box, Salt Block Holder, Heat-proof Gloves, Cleaner Brush and 'Salt Block Cooking' Book by Mark Bitterman.
Salt & Pepper Mill Set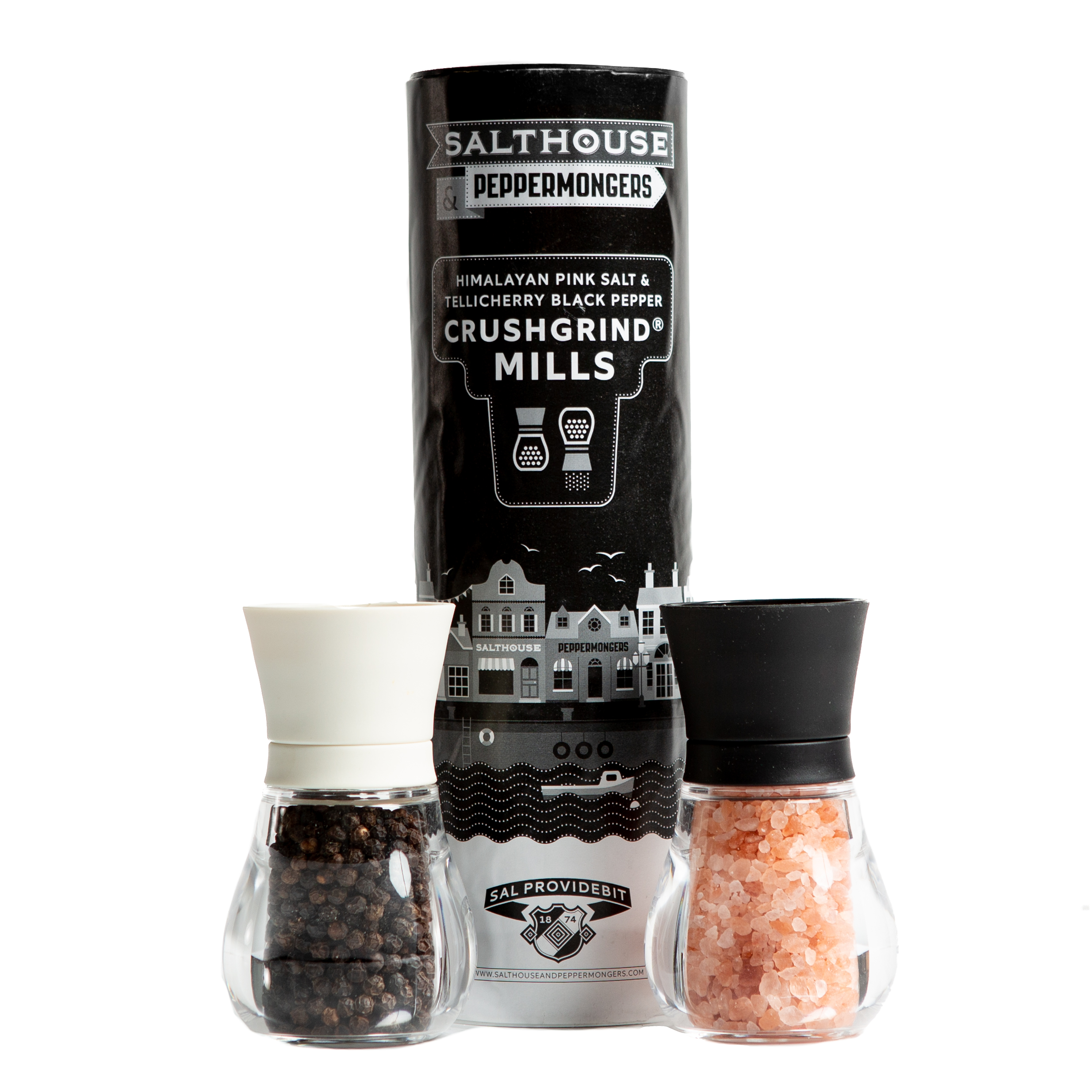 Our state of the art 'CrushGrind®' mills produce a high-quality grind and contain Salthouse & Peppermongers very own Himalayan Pink Rock Salt and Tellicherry (TGSEB) Black Pepper.

Our specially designed grinders have the following features:
The robust and long-lasting ceramic 'CrushGrind®' mechanism ensures only salt & pepper is added to your dish
Suitable for everyday use in the harshest of kitchens
The inverted design reduces mess in the kitchen or at the table
Ensures that the product is both crushed and ground to release both aroma and flavour for maximum impact
Comes with a 25 year guarantee on the ceramic parts of the grinder.
Mill Refill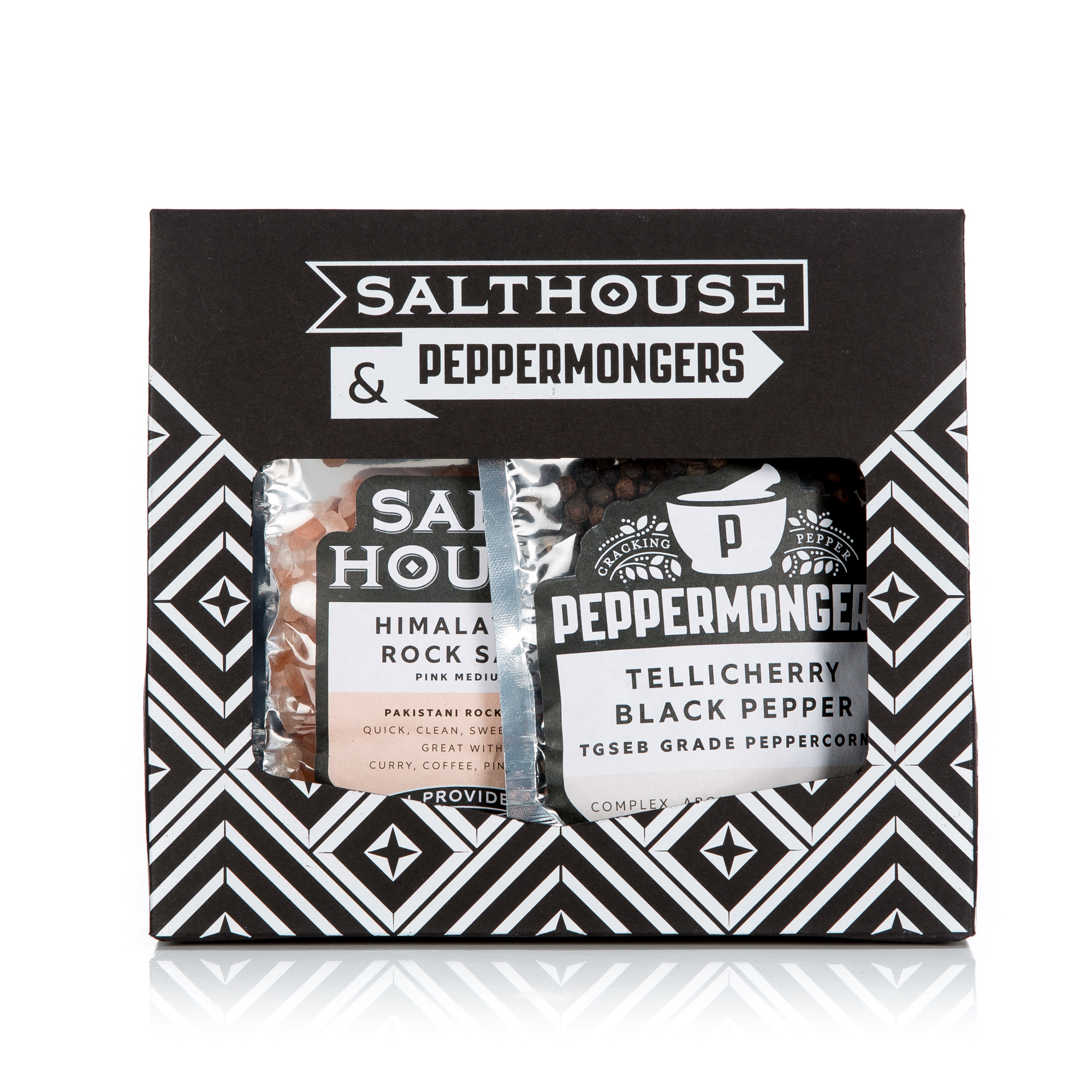 Need a re-fill? 
Here is your answer, a double pack with our Pink Himalayan Rock Salt (100g) and Tellicherry Black Peppercorns (50g).
Himalayan Pink Rock Salt is one of the most multi-functional salts there is. Mined from the mountains of Pakistan, this natural salt was once an ancient sea which dried and became buried. Popular as a healthy alternative to processed salts, Himalayan salt contains a spectrum of over 75 natural elements, of which the iron gives it a pink hue.

Tellicherry Garbled Special Extra Bold (TGSEB) is the highest quality black pepper in the world. Only the largest 10% of peppercorns, measuring at least 4.75mm in diameter make the grade. Our organically grown TGSEB whole black pepper is hand-harvested and sun-dried in the hills of the Western Ghats, Kerala, India.
Black Salt White Pepper Set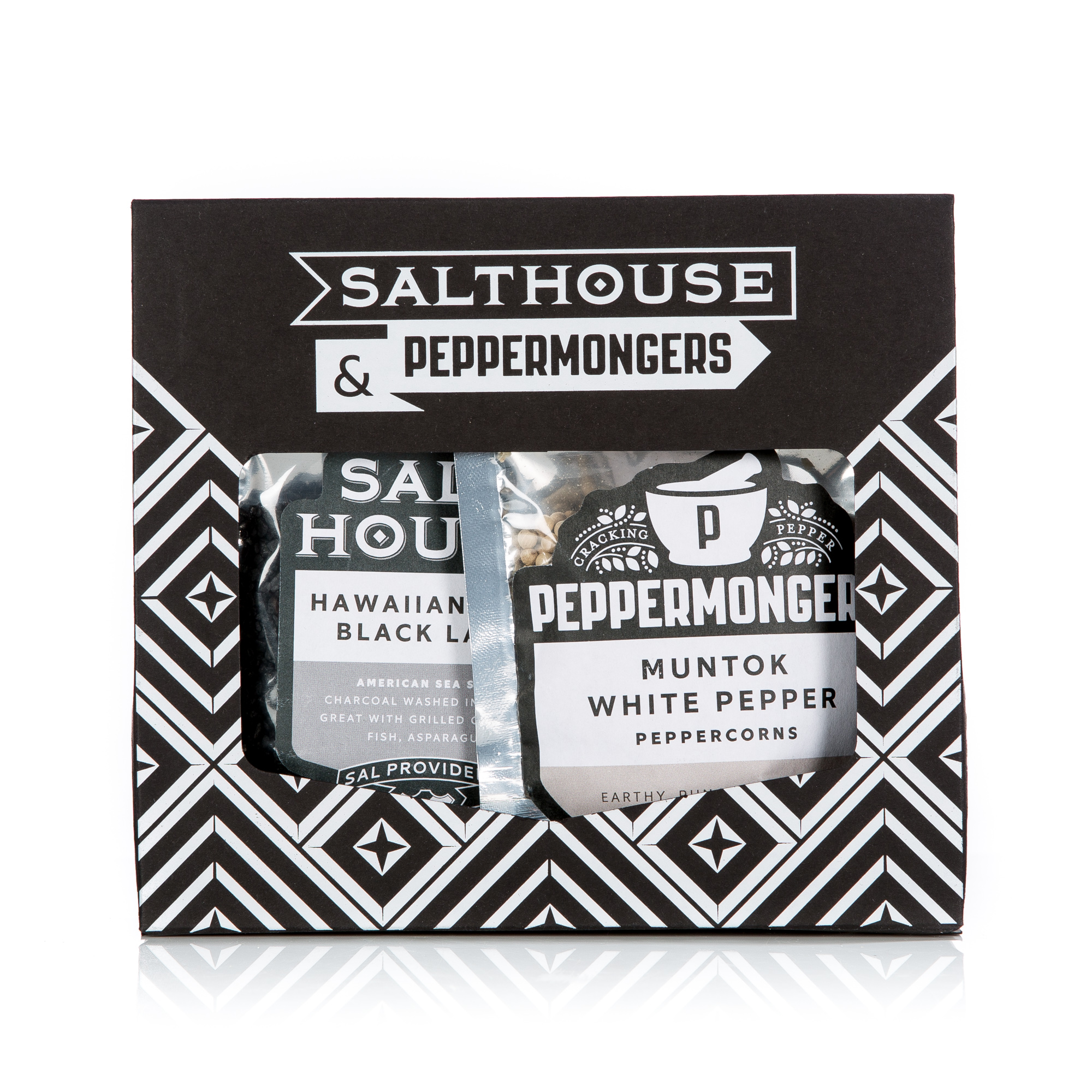 Things are not always black and white. Embrace the unconventional with our delicious and unusual, Gourmet Salt and Pepper Gift Pack. These perfect condiments add a touch of the exotic and spice to your repertoire and will delight and surprise food lovers everywhere. 
With the Muntok, Black peppercorns are soaked and washed to remove the dark husks then sun-dried leaving a white pungent piperine laden inner core - beware, they are pretty hot!
Hawaiian Black Lava salt is firmly dedicated to the dramatic expression of many black sand beaches found locally. The natural volcanic minerals of the salt are combined with activated carbon for enhanced intestinal benefits. The resulting salt is not only delicious, but also has enhanced intestinal benefits. 
White Salt Black Pepper Set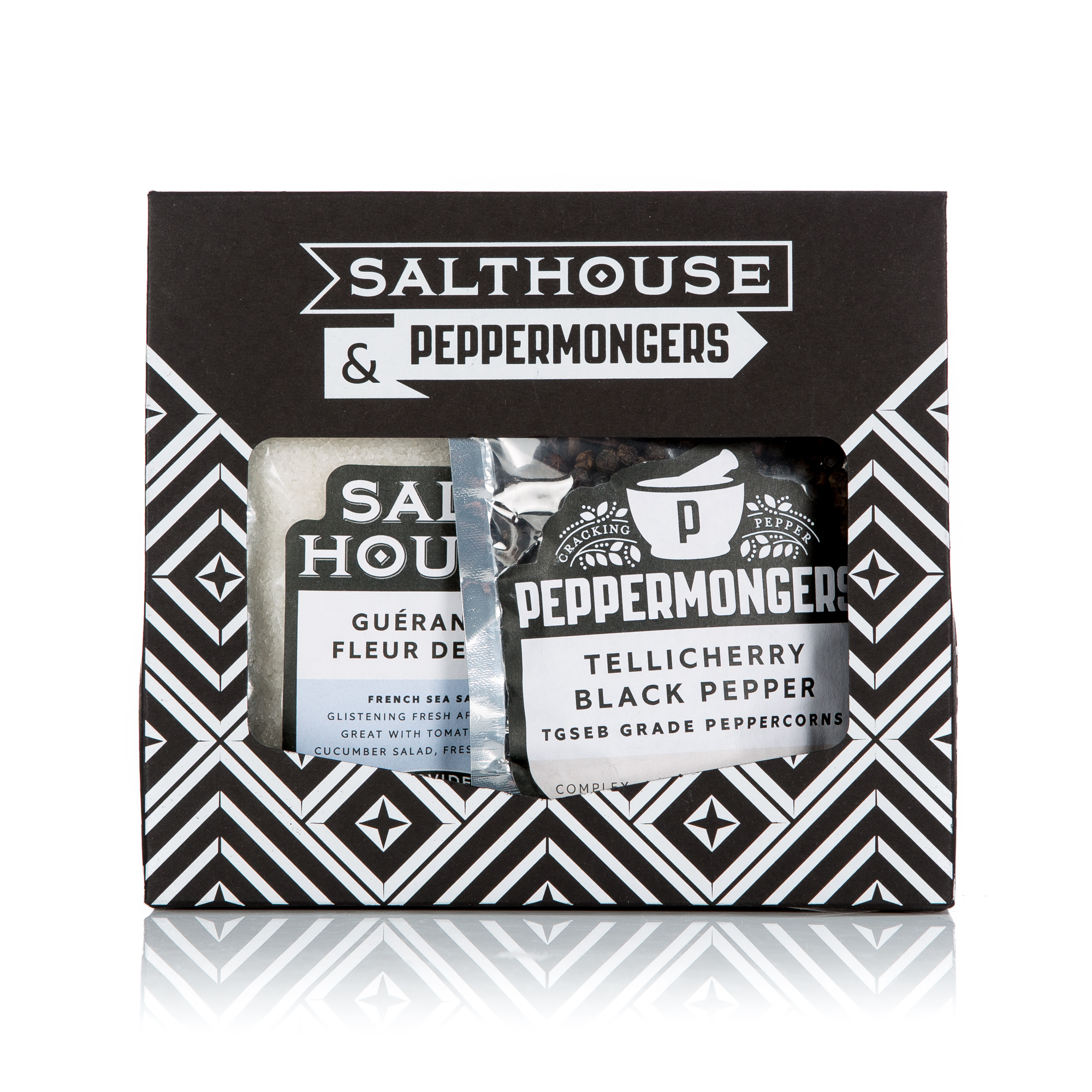 An indulgent version of the traditional,Tellicherry Black Pepper combined with Guerande de Sel French Sea salt make the perfect combination for kitchens everywhere. Buy Now