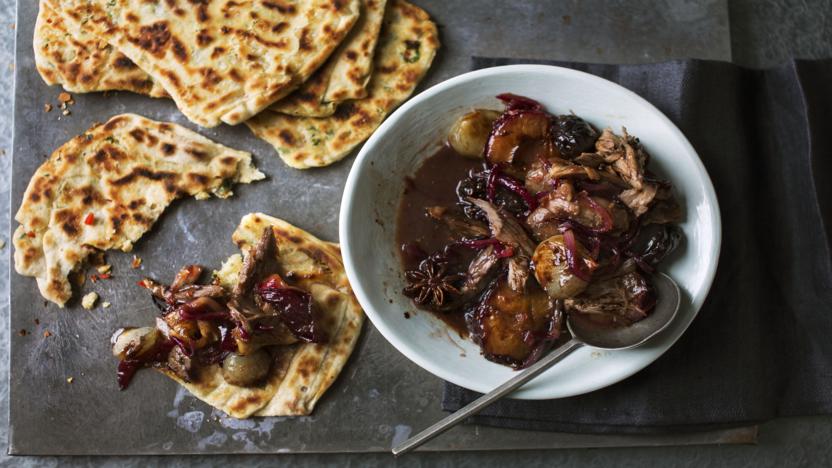 Posted by / December 18th 2020
Cooking with Himalayan Salt at Christmas
If you're searching for ways to add new flavours to your Christmas dinner, or just seeking a culinary challenge in the holiday season, salt block cooking is a great opportunity to shake things up in the kitchen.

With that in mind, we've put together a few festive recipe ideas and inspirations to get your mind working and your tastebuds tingling...
Kick your Christmas off with a spicy appetizer perfect as a starter for Christmas dinner or as finger food at the office Christmas party (maybe save this one for Christmas 2021…).
The beauty of chilli salt prawns is that they require only a straightforward and quick cook (only a minute or so on the heat) but deliver a delicacy-level dish bursting with flavour. Take peeled king prawns, coat them in a mix of corn flour, white pepper, 5 spice and grated Himalayn salt. Once you've covered the prawns toss them into a pan full of hot oil and fry them until they're golden.

Drain the oil on a paper towel, garnish the prawns with lime and coriander, and you've got a delicious appetizer.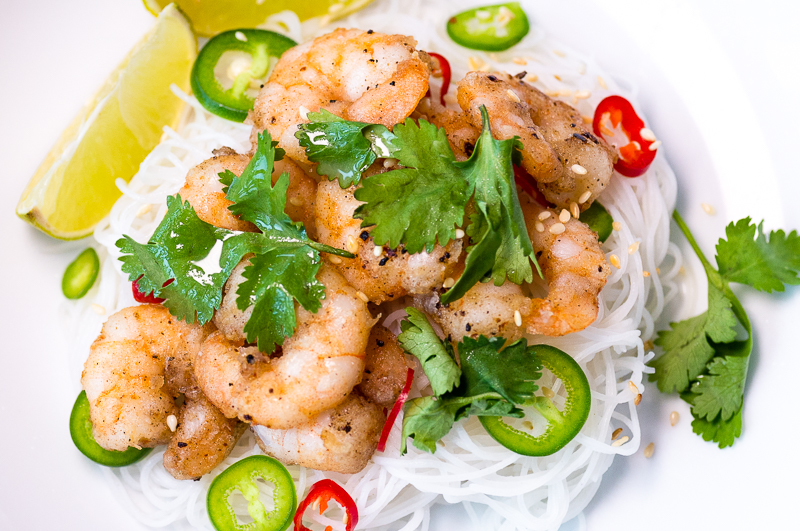 Christmas wouldn't be complete without roasted vegetables and with a salt block you can add a new depth of flavour to old fashioned, traditional sides.
It's as simple as heating your block to the temperature you need and then letting your veg slow roast on top. You'll need to place your heated salt block within an oven (turned off) to contain and optimize its heat: your vegetables will roast in much the same way as they would if they were traditionally oven-cooked but will be infused with the distinctive flavour of the block.
If you've got a second salt block on hand, you could even place that over the top of the base block, sandwiching the vegetables for a more even roast.
Salted Shredded Duck with Plums
Duck might not be everyone's first choice at Christmas but cooked with Himalayan salt, it's certainly going to be memorable.
Fire up the oven and then season your duck with Himalayan salt and pepper: we recommend our Bali Baby Kechil salt and Tellicherry black pepper. Roast the duck for about 30 minutes and then add the plums to the tray, stirring them into the oils that are running clear. You'll need to roast for another hour or so until the duck is cooked through and then pull it all out of the oven.

Use tongs and a fork to shred the meat from the bone and then serve with the plums alongside the veg of your choice: rich, indulgent and satisfying.

If Christmas means guilty pleasures then salted caramel ice cream is certainly suitable for the festive season.

You'll need to whip up the caramel and custard separately in this recipe. For the caramel, that means heating sugar in a pan until it caramelizes and then adding double cream until it's all dissolved. For the custard, you'll need to mix cream, milk, sugar and eggs over a medium heat and then stir in the caramel - before freezing the entire mixture for three hours.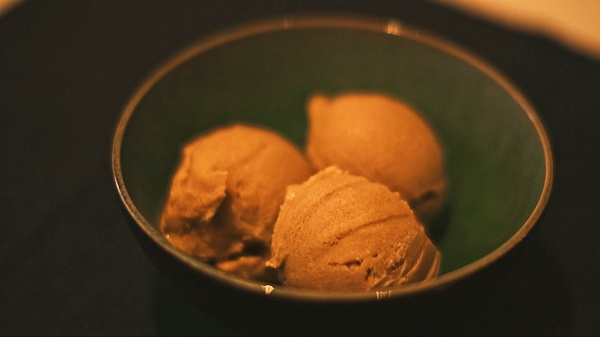 Don't forget to refrigerate your Himalayan salt block before the next part. When your ice cream has been frozen for three hours, take it out and spread it over the chilled salt block. Fold it all together thoroughly to capture the salt flavour and then put the mixture back in the freezer for at least another six hours.
Don't worry about the wait: the end product will be worth it.