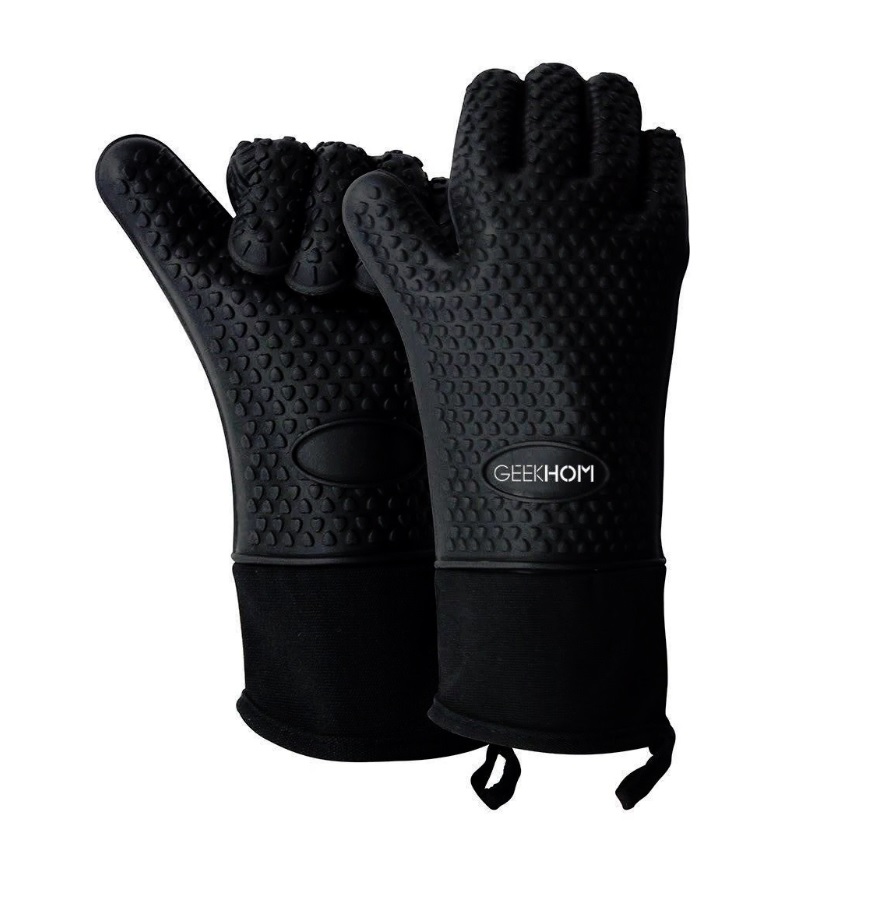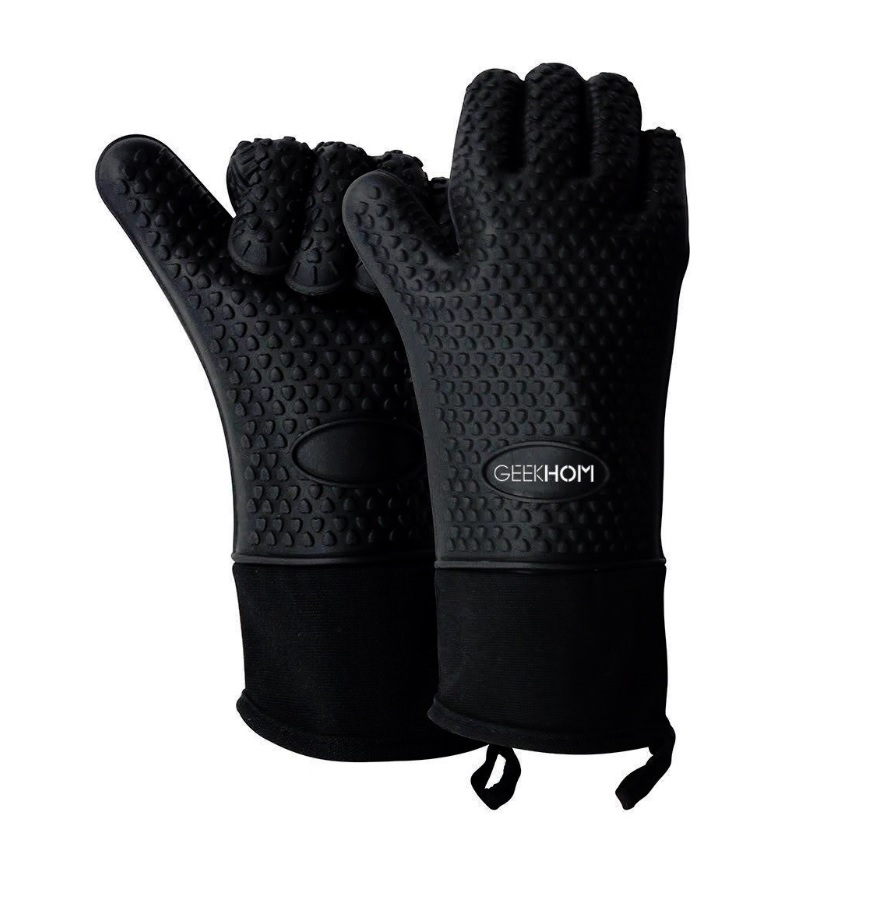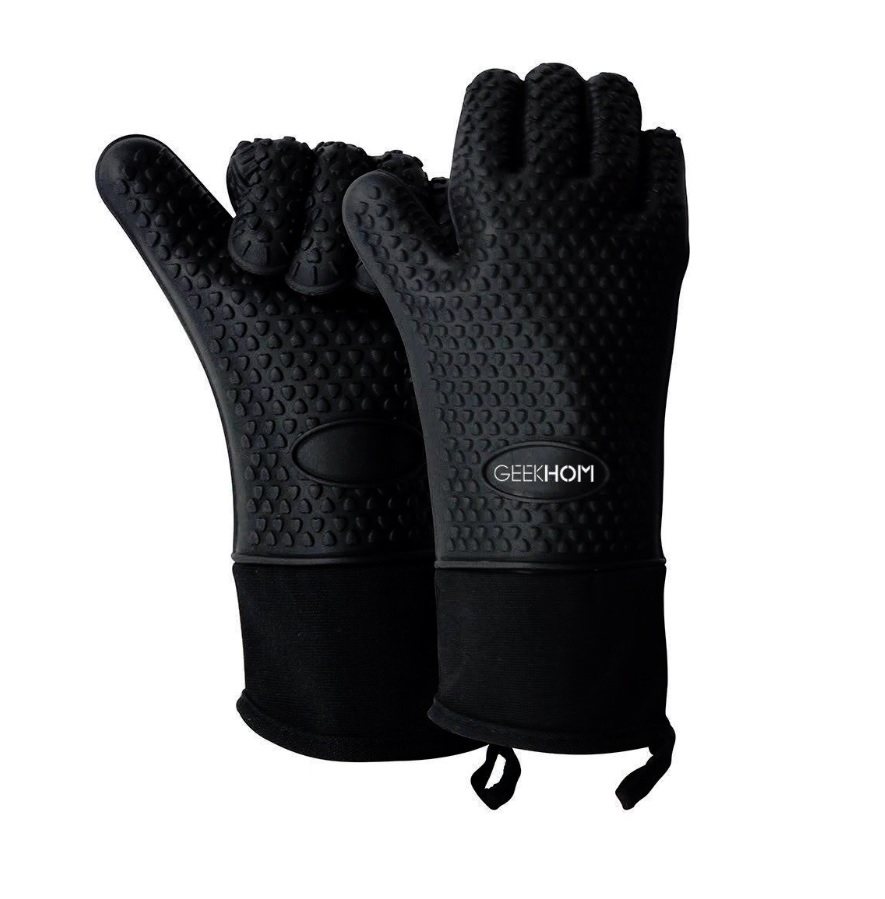 Please note that this price is exclusive of VAT.
VAT is chargeable at 20% on this item and will be added at the checkout.

BBQ Grilling Gloves, GEEKHOM Silicone Gloves Heat Resistant Oven Mitts, Waterproof Non-slip Potholder with Extended Protection & Internal Cotton Layer for Barbecue, Cooking, Baking (Black) - Easy clean up no matter how sticky or greasy they get, the geekhom gloves easily wash clean by hand or in the dishwasher the non-stick silicone surface quickly releases bbq sauce, marinade, and meat grease no messy post-barbecue cleanup fda-approved, mitts are safe for direct contact with food won't stain, mold, mildew, or absorb odors our gloves stand tough against heat-up to 446°f. Maximum heat protection the geekhom silicone kitchen gloves is carefully designed with dual-layer, an outer silicone glove and inner heat-resistant cotton layer, maximize your heat protection from open flames and oven temperatures the extended protection constructed from thick cloth with cotton can protect your forearms well. Ingenious, patent pending design the geekhom grilling gloves are up to 3″ longer than typical barbecue gloves to protect your forearms cleverly designed, it has the best technology and constructed of 100% heavy duty silicone that's ultra-flexible and comfortable to wear to better insulate your hands from heat while providing a strong, non-slip grip. Multipurpose versatility the most versatile kitchen tool for baking, cooking and grilling, they can be used inside the kitchen for baked goods, by the grill for barbecue chicken, frying a turkey, or even the fireplace.
Great with

To be used with a hot or cold Himalayan Salt Block

Pack Weight

0g

Country

China

Producer

GEEKHOM
Delivery Information
We try to send our orders the same or following day. It will take between 2 and 3 days to deliver. You'll receive a tracking number as soon as your goods are on the way if your package falls within the specified requirements.