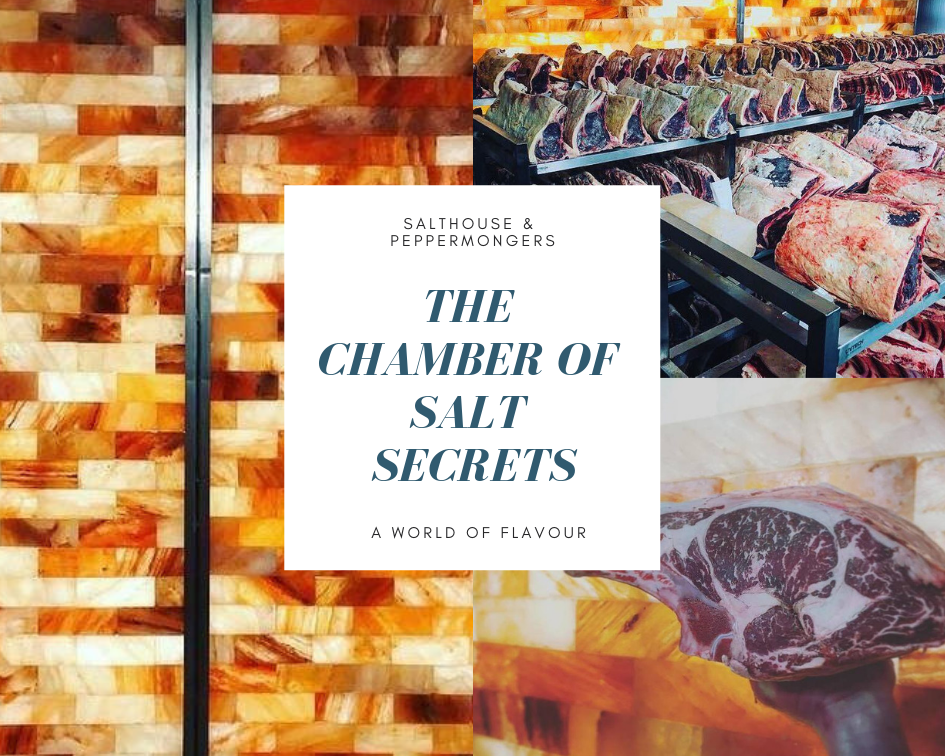 Posted by Salthouse / September 14th 2018
The Chamber Of Salt Secrets
One of our high-end Butcher clients, Rogers & Sons Butchers based in Lammas Street, Carmarthen, Wales, and established 2012, received a lot of media attention lately, and for all the right reasons too!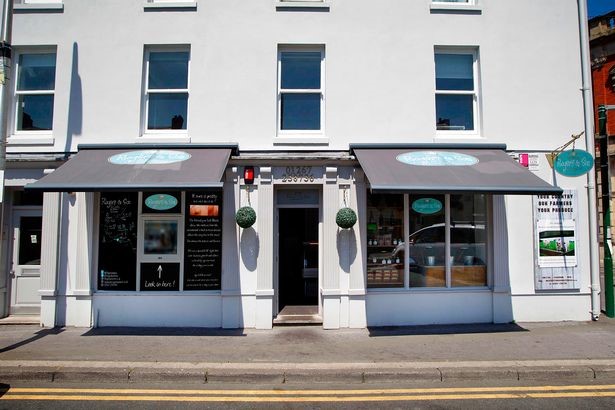 During April 2018, Rogers & Sons purchased more than 300 Himalayan salt blocks from Salthouse & Peppermongers Himalayan salt block range. Salt blocks are essential for Rogers & Sons for the dry-ageing of their fine beef. This creates tenderness and delicious nutty flavours within the meat that grow with complexity over time.
Normally, an average slab of beef is aged for a period of anything up to 28 days. However, the installation of their Salthouse & Peppermongers Himalayan salt wall has sped up the ageing process significantly. Now with their 'Salt Chamber' they can now age it for months or even years, if needed.
Customers can choose their own meat, and more specifically, they can choose the number of days the meat has been maturing for. This is when their Salt Chamber gets to work! Tags are placed on slabs of meat after customers place their orders, making them easily identifiable to that customer after their meat has matured. During this time the taste continues to build until the meat is ready to come out of the salt chamber and into the arms of the consumer.
Rogers & Sons now have customers that have perhaps tried a 40-day old matured steak and now would like to try a 50-day aged steak. It is matured for this length of time because, put simply, it tastes better. The ageing process allows the meat to breathe and become more tender.
Word has spread about this high-street butcher who have swept the nation with their new spin on customer ordering. The modern world is becoming even more accessible using mobile ordering and this high-end butchers is no different.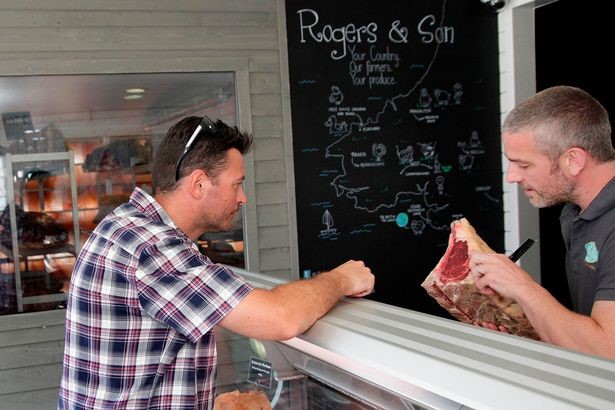 There's a window of opportunity (pun intended!) outside the shop inviting the passing public to look in to the Salt Chamber (above). Customers can place orders over their mobile phone using WhatsApp or Facebook Messenger, all the while liaising with the resident butcher who cleverly advises each customer on the history and age of the meat they would like to purchase.
What's more, this craze is becoming increasingly popular with Head Chefs from high-end UK restaurants who often contact Rogers & Sons Butcher using FaceTime to have a one-to-one digital consultations when purchasing their meat for their restaurants, often from the comfort of home or place of business.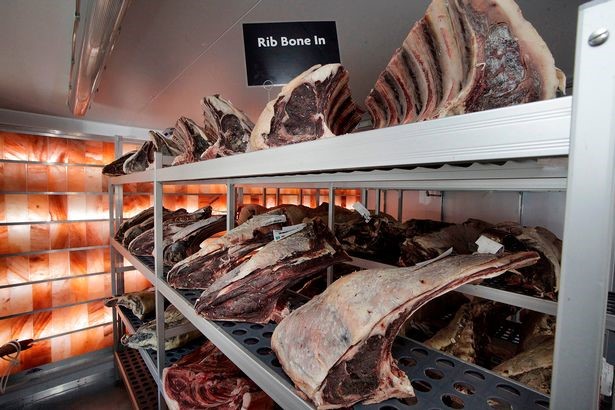 Inside the salt chamber the walls are covered with salt blocks that sit underneath UV lights (as pictured above).
Salt chambers have been used before to age meat, but this is a truly unique experience! If you would like more information on Salthouse & Peppermongers Himalayan Salt Walls..
Fraser Ferguson, Salthouse & Peppermongers Gourmet Sales Manager on:
M: 07789 901163
E: fraser.ferguson@salthouseandpeppermongers.com
W: salthouseandpeppermongers.com