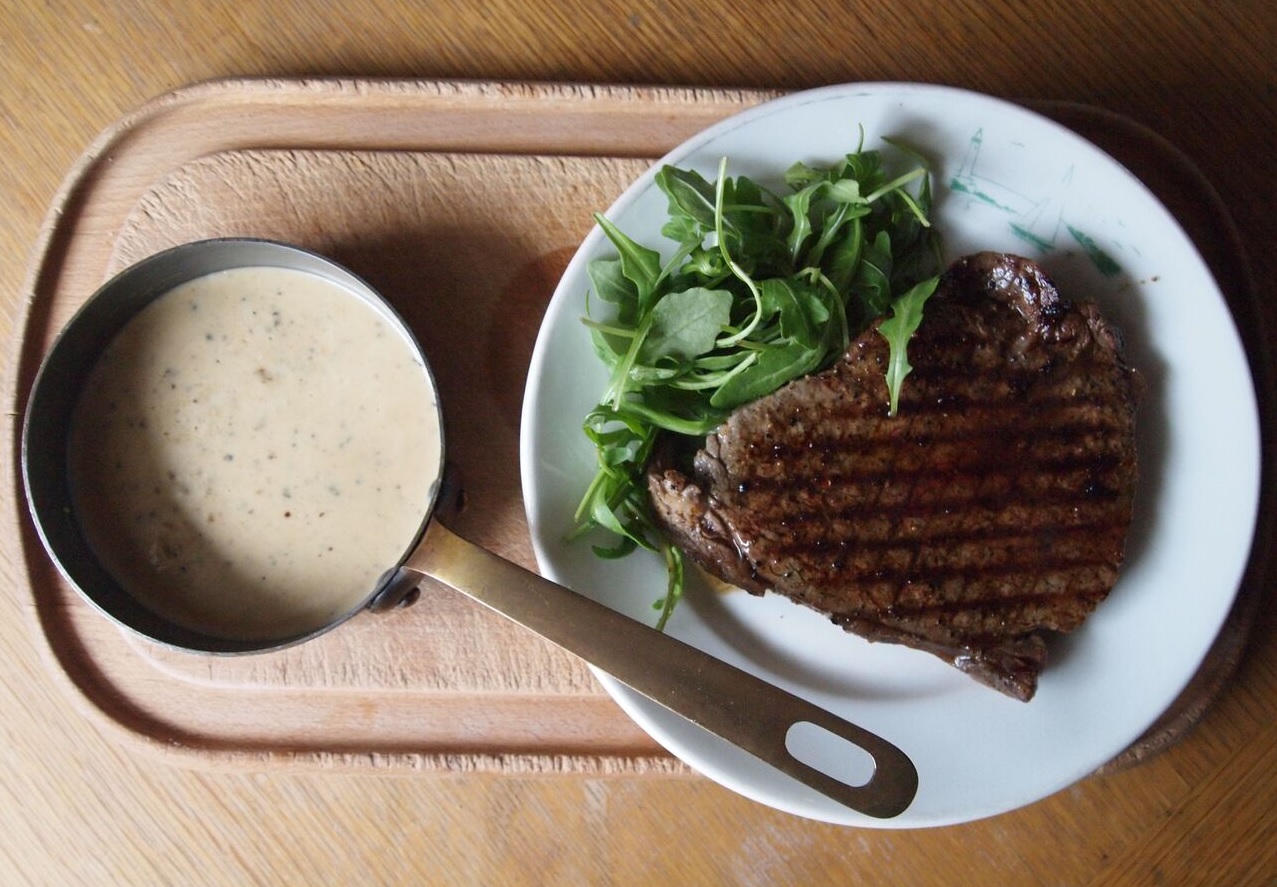 Posted by Tom / February 2nd 2016
Peppermongers Peppercorn Sauce
Buy your Peppermongers Classic Collection Box Here
A restaurant stalwart, the only thing that beats a classic Steak au Poivre with Peppercorn Sauce is two Steak au Poivres with Peppercorn Sauces.
A good peppercorn sauce is magic. It transforms a meal. (We may be biased here, we don't put sauce on food, we put food under sauce). Start with amazing ingredients and let the magic unfold.
In the traditional World of Magic there are only 4 basic tricks; the prediction,  the production (making something out of nothing), the transformation (changing something from one state to another) and the vanish (making something disappear).
Here we predict you will love this sauce and after producing something seemingly made of nothing, the transformed steak will simply vanish. The only question will be – what to do for an encore?
 (That's when you need that second Steak au Poivre...)
Ingredients
A dozen Peppermongers Tellicherry black peppercorns (roughly cracked)
A dozen Peppermongers Muntok White peppercorns (ground finely)
100ml of Brandy (or Calvados or Whisky)
450ml Whipping cream
140ml Beef stock
Method
First make the cream sauce base by heating the whipping cream in a frying pan until it goes a light brown. (If it goes too far don't add more cream; add a drop of water to recover it)
Heat a separate pan until hot and add the brandy.  (Avoid fire!) Heat until the alcohol evaporates and two tables spoons of brandy are left.
Add the beef stock and reduce by half until syrupy.
Add the finely ground Muntok White Peppercorns (this adds heat)
Add salt - (Fleur de sel is the Rolls Royce of salt here)
(Optional- Add the bloodied jus from the peppered steak pan which can be lifted off the pan with a little red wine or water...)
Add the cream sauce base.
Reduce until it reaches a creamy mayonnaise like consistency.
Add the roughly cracked Tellicherry Black peppercorns at the last minute (this adds heat and aroma at the end). Stir Well.
Spoon on Peppered Steak*, with side orders of well salted Frites and buttered petits pois.
Serve with a Magic Wand. Tah Dah.
Watch in amazement as the meal disappears in front of your very eyes.
*Pepper Steak Notes
Marinate steak in advance. Coat rump steaks with olive oil, Fleur de Sel salt and Tellicherry cracked black pepper. The longer it marinades the better; 4 days is perfect, 1 hour is ok. Remove from fridge for 1 hour before cooking in order to get an even cook (not too cold in the middle). When cooking in a pan , turn regularly for an even cook.