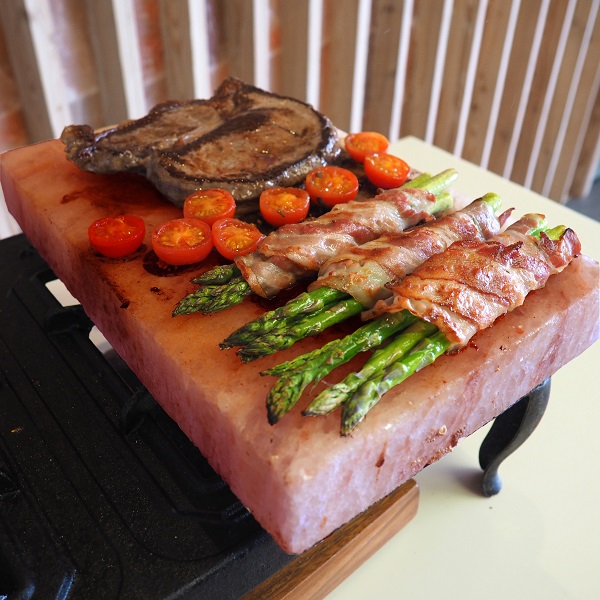 Posted by Salthouse / July 26th 2015
Himalayan Salt Blocks
In terms of organic, you can't get much more natural than a Himalayan salt block…and most importantly it tastes good too!
Hand carved from natural salt deposits in Pakistan, our cooking blocks were once ancient seas in a world free from industry and pollutants.
A spectacle in themselves, every block is unique. Pink and marble-like, you'd be hard pushed to find a more attractive way to cook and present your food.
Use as a plate, heated as a griddle or freeze for serving cold treats in style.
How long will your Himalayan salt block last? There are many factors at play but first and foremost, the size and thickness of the block. Salthouse blocks are substantial in size and if maintained properly will keep for at least a year with reasonable, regular use. To clean simply use our salt block cleaning brush, remove the excess foodstuffs, wipe down with a damp cloth and dry thoroughly. 
As the blocks are made from Himalayan rock salt, when the block eventually wears down into smaller pieces, use our Rivsalt salt grater and season your food as normal.
Our salt block cooking combo is the perfect gift for a foodie friend!