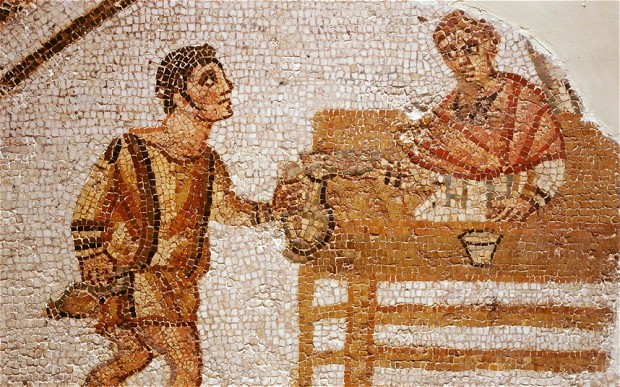 Posted by Tom / December 1st 2015
German Peppernuts with Indonesian Long Pepper
Apparently Christmas is becoming more and more German. So in for a penny in for a Deutchmark here's our contribution from the lovely Sophia Real.

German Peppernuts, or 'Pfeffernüsse', are somewhat unusual cookies - tougher than gingerbread yet not crumbly like shortbread or crisp like sugar cookies either. And although the addition of pepper to the dough is purely optional (these spiced cookies likely acquired their name at a time when most spices were simply referred to as 'pepper'), we think the heat from a generous pinch of fragrant Indonesian long pepper is what really makes these cookies stand out, its gentle heat lingering long after the last crumbs are gone. If you can resist that long, the Peppernuts taste best after a few days or even weeks and once the flavours have fully matured.

Ingredients (for 30 cookies)
For the Peppernuts
- 75g honey
- 50g light brown sugar
- ¾ tsp ground long pepper (ca. 2-3 spikes)
- ¼ tsp ground ginger
- ¼ tsp ground anise
- ¼ tsp ground cinnamon
- 1 egg
- 250g all purpose flour
- 1 ½ tsp baking powder
- 1 pinch of salt
- 2-3 tbsp milk

For the Glaze
- 125g icing sugar
- 2-3 tbsp water
Optional: a couple of pinches freshly ground long pepper

Method

For the Peppernuts, add the honey, light brown sugar, long pepper, ginger, anise and cinnamon to a small saucepan and gently heat the mixture over a low flame until the honey and the light brown sugar have melted. Stir to combine with the spices. Turn off the heat and let cool for a couple of minutes before whisking in the egg.

In a mixing bowl whisk together the flour with the baking powder and the pinch of salt. Form a well in the middle of the flour and pour in the honey mixture. Using a spatula or the dough hooks of an electric mixer, work the honey mixture into the flour and form a smooth dough, adding 2-3 tablespoons of milk if the dough seems dry and refuses to hold together. Wrap the dough in clingfilm and place in the fridge for a minimum of 2 hours.

Pre-heat the oven to 170 degrees Celsius and line a sheet pan with parchment paper. Take the dough out of the fridge. Lightly oil your hands and, using tablespoon-size pieces of dough, roll the dough into small marbles, flattening them slightly between your hands before placing them on the sheet pan (they will puff slightly in the oven), leaving ca. 2 cm of space between the cookies. Bake for 10-12 minutes or until light brown in colour (some of the cookies may end up with a cracked top). Set aside to cool down to room temperature.

For the glaze, mix together the icing sugar with just enough water to make a thick but pourable glaze. Using a spoon or a pastrybrush cover each cookie with a thin layer of icing. If using, dust some freshly ground long pepper on each cookie.