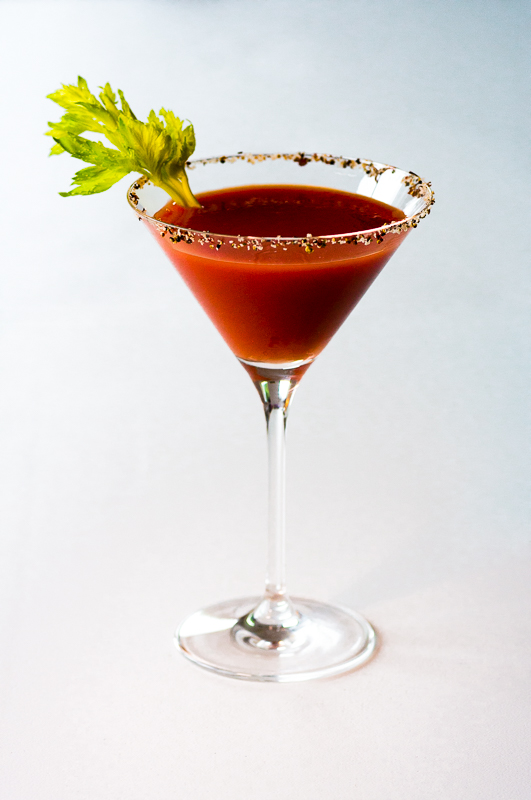 Posted by Gregorie / December 4th 2014
Bloody Mary with Cornish Sea Salt and Luxury Pepper
"It is hard to overstate how utterly delicious this is. A good Bloody Mary is a delicious cocktail, but using the Cornish Sea Salt and Luxury Pepper make this next level. Not only a superb pick-me-up but also contains plenty of vegetables so healthy too! This is one drink where the quality of the ingredients make the finished dish – good vodka and great juice are essential."
Ingredients
350ml Vodka
5cm Chunk of horseradish (optional)
1l Tomato juice
2 tsp Tabasco
2 tsp Worcestershire sauce
2 tbsp Cream sherry
Celery stems to serve
Method
If you can lay your hands on some fresh horseradish, then cut it into thickish chunks and pop into the vodka to infuse, preferably overnight but you'll still see plenty of action if only for a few hours in a chiller somewhere.
Mix the tomato juice, Tabasco, Worcestershire sauce, and sherry in a jug. Chill for half an hour or so, if you can wait that long. Strain the vodka into the jug, and give a good stir to unify. Add a pinch of Cornish Sea Salt and Luxury Pepper.
Now here comes the fun bit. Pour some water into a shallow saucer. Sprinkle a generous covering of Cornish Sea Salt and Tellicherry Black Pepper into a second saucer. Place the rim of the glass into the water then into the salt, you are trying to achieve a nice even covering. Pour the tomato and vodka mix into the glass and garnish with a celery stem. Relax, that's the hard bit done. Enjoy!